Sebastian De Cesare
is a native of Buenos Aires, Argentina. His multi-discipline studies include cinematography, video editing, visual effects, color correction and still photography. His 15 years of experience eventually resulted in Sebastian mastering programs such as Premiere Pro CC, Avid MC, Photoshop, After Effects and color grading in Davinci Resolve as well as a Videographer/ DP working with diverse camera formats and creating lighting set ups. Sebastian is also a PC/MAC Builder (building his own computers from scratch).In 2002 Sebastian joined KRCA Channel 62 as the TV Commercials/Infomercials Manager and produced product integration campaigns with brands such as Charmin, Tide, Crest, Pampers and Bounty.In 2004 Sebastian became Production Manager at KNLA Channel 20, where he directed and produced all in house shows, government PSAs, and live newscasts (over 1000).
During this time he has also served as consultant to Estadio TV Mexico, and worked on independent productions with ESPN and many others.In 2010 Sebastian struck out on his own co-founding Pelican MDA with Marketing Specialist, Monica B. De Cesare, working as DP/ Preditor for projects such as Suma Visa, Click & Read Looney Tunes, 3m, Nickelodeon, Active Style, among others. Recently at Pelican MDA Sebastian has focused on short and long format Direct Response advertising, handling production and post-production for advertising agencies & Tv  Networks such as Mercury Media, Howthorne Direct, Script to Screen, Univision, Envision, Sky and many others. As of June 2010 Sebastian and Pelican MDA took on all production in California for Garage TV, an all motor all the time station which airs both locally and internationally throughout Italy and Latin American. Sebastian also serves as a daily consultant and Preditor to V-Channel, handling all aspects of production and post-production of daily promos and infomercials for this U.K. channel.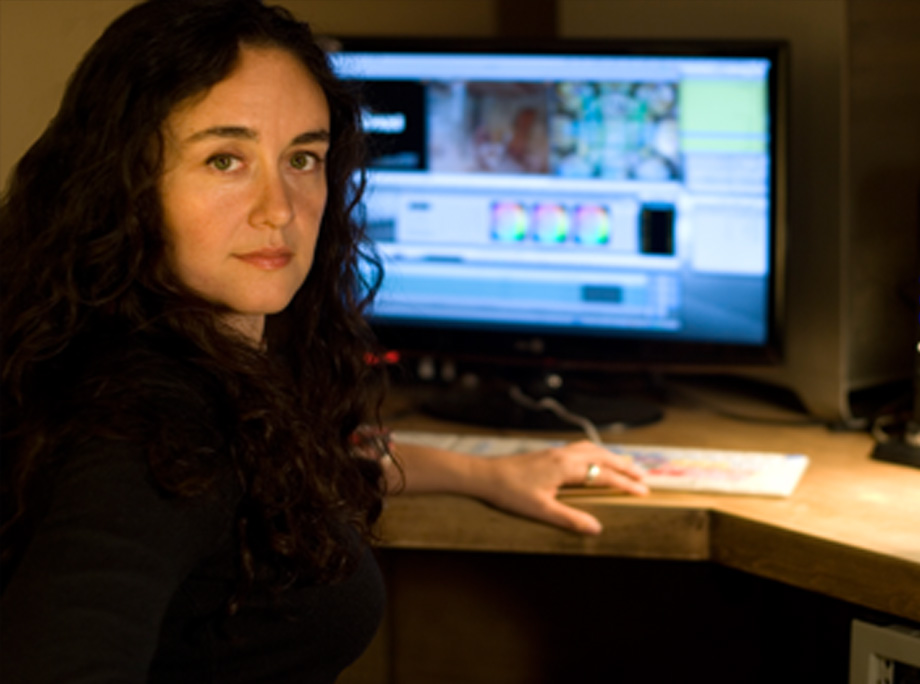 Monica Judith De Cesare
a Los Angeles native, discovered her passion for people and the art of communication and began writing at an early age. As a young adult her works had already  been published in several books, magazines and journals. Monica received her Bachelor of Arts degree in Psychology from UCLA. Having lived in Canada and Israel and traveled extensively throughout Europe, Monica brings to the table a deep and cross-cultural understanding of people, communication, and how best to transfer messaging, brand products and emotionally engage consumers.
In 2004 Monica joined the team at KNLA Channel 27 as the Marketing and Promotions Manager and built the Department from the ground up. From writing, producing and overseeing post production of all on-air promos, to launching successful contests and cross promotions with the Los Angeles Galaxy, Walt Disney Home Entertainment, CapCom, and the Los Angeles International Film Festival among others. Monica has been recognized by the Literacy Network of Greater Los Angeles for her production of Public Service Annoucements promoting literacy which resulted in a quadrupled response to the group's hotline.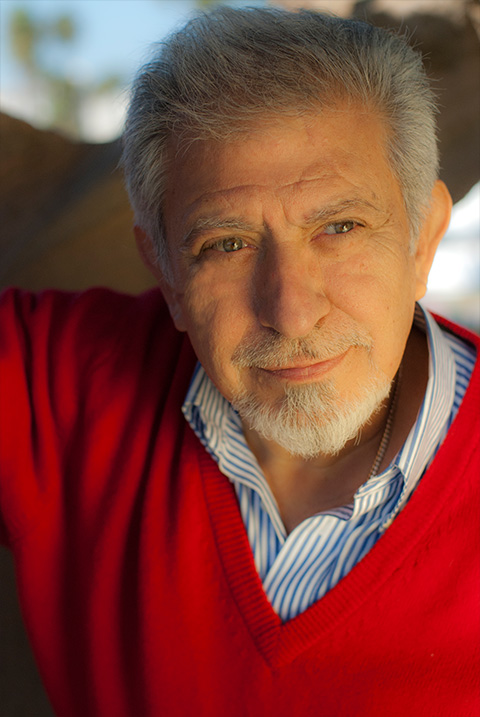 Fernando Tamayo
A native of Mexico City, Fernando began his career as a copywriter in Norman, Craig, and Kummel. During his two years there, he wrote for campaigns for the likes of Colgate, Nabisco, and Alberto VO5.  Shortly thereafter, Fernando began work as a Freelance Creative Director, and for the next twelve years he managed the public image and achievement campaigns for Presidents Luis Echeverria Alvarez and Jose Lopez Portillo of Mexico.  Upon joining Darcy McManus and Messius, Fernando Tamayo served as Creative Director for wide reaching campaigns with Colgate, Kimberly Clark, Banco de Comercio (the largest bank in Mexico), Raleigh Cigarettes, Adam's Chewing Gum, Philco, Hoover, Mobil Oil, Johnny Walker, Courvoisier, Berol and Tecate Beer among others. Working with Publicidad Augusto Elias, Fernando served as Creative Director for Mexican Social Security, Jeep, Herdez, Banco De Comercio, Lancôme, Fiesta Cigarettes, and Oil of Olay.
With  an extensive list of accomplishments behind him in Mexico, Fernando came to the United States as a partner and VP of Creative Services at Bermudez and Associates, and worked on campaigns for Bank of America, Bell Companies, AT&T, Caress soap, MJB Coffee, Disneyland, Michelob, KFC, Mission Foods and The Yellow Pages.Soon Fernando's success lead him to found Tamayo & Miyares in Los Angeles, and Tamayo, Miyares and Sherman in New York, where he maintained prosperous working relationships with clients such as MCI,Chase Bank, FHP HMO, Beneficial, White Castle and Bally's Total Fitness. Presented with a wonderful offer from Azteca America, Fernando moved back to the city of his birth to workin the second largest Network in Mexico as Director of Image, Promotions and Advertising for Channels 7, 40 and 13.  Here he also worked on the Todito Azteca America website and withthe Monarcas soccer team, Beeper, and Unephon wireless phone services. As of his return to the USA, Fernando has applied his creative services toward Direct Response clients andDRTV Agencies such as Capital Media, Hawthorne Direct, Cesari, EuroRSCG, and Mercury Media among others.